Travel and Accommodation
Conference Hotel
The Radisson Blu Scandinavia Hotel, Gothenburg inhabits the heart of this coastal city and its network of canals. The hotel affords easy access to transport, as well as, to local attractions such as the Liseberg theme park, popular shopping neighbourhoods and storied business districts. Clean-lined design graces the hotel's rooms and suites, many of which have charmingly furnished balconies.
Gothenburg Central Station, with links to airport buses and the city's tram system, is located across from the Radisson Blu hotel. Buses travelling to and from the city centre leave from Landvetter Airport every 15 minutes to Central Station. Travel time is approximately 30 minutes.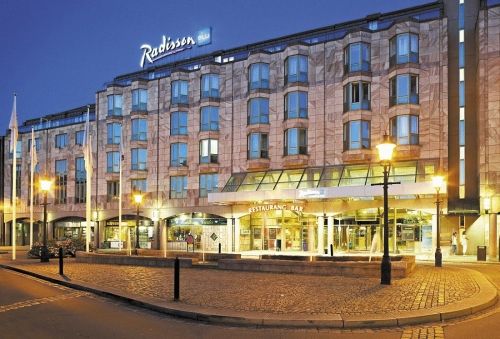 Reservations
Reservations can be made online at Radisson Blu Hotel - the conference block has been filled - but there are rooms available at favourable rates.
To make your booking:
Fill out requested dates to the right
Continue the booking by filling out your name and other details
NOTE: the Conference WILL NOT provide breakfast since it is included with the Radisson hotel room.


The hotel offers a wonderful spa and health club for 100SEK day.
Travel
Gothenburg has two international airports:
Göteborg Landvetter Airport (GOT)
Communication from the two airports is possible via taxi, rental car or airport coaches